Funerals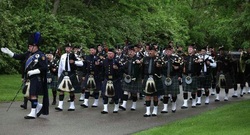 We have the honor of participating in the funerals of police, fire and military personnel who are killed
in the performance of their duties to our great nation. We hope our participation provides some form of comfort to
those who are impacted by the loss of one of America's heroes.
---
Parades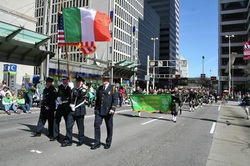 Every year we participate in parades across the Greater Cincinnati region. From St. Patrick's Day to the 4th of July we are present at many of the large parades in the area. The Greater Cincinnati Police and Fire Emerald Society has won awards at the Cincinnati St. Patrick's Day Parade as well as the City of Montgomery 4th of July Parade.
---
Benefits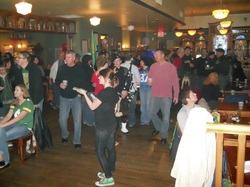 Every year we host many benefits to raise funds for the Society. Benefits such as a Super Bowl Party, a cornhole tournament, and raffles help us raise money to further our mission and provide for our membership.
---